Dr. Shahram Lavasani, an expert in immunology and the microbiome, founded ImmuneBiotech in 2013 to harness the power of lactobacilli in developing scientifically sound probiotic products that could improve gut health and related chronic conditions. The idea for ImmuneBiotech began over 20 years ago in Dr. Lavasani's lab at Lund University, where he was investigating the gut-brain axis and working alongside Dr. Mehrnaz Nouri to demonstrate gut inflammation and intestinal barrier dysfunction in multiple sclerosis (MS).
Drawing on this research and his experiences in pharma drug discovery programs, Dr. Lavasani demonstrated that carefully selected combinations of lactobacilli could synergize to reduce intestinal and peripheral inflammation, ultimately reversing the disease. This discovery led to the development of the ImmuneBiotics™ platform, licensed to ImmuneBiotech.
ImmuneBiotech offers an innovative approach to gut health and immune function. With a focus on evidence-based medicine, a commitment to quality, safety, and scientific rigor, ImmuneBiotech is pioneering the development of effective and clinically sound probiotic therapies. The individual strains of lactobacilli in the ImmuneBiotics platform demonstrate unique capabilities in restoring gut function. However, when combined, they synergize and act in a complementary manner, providing a more powerful therapeutic effect. Working in collaboration with clinicians, patients, and research organizations, ImmuneBiotech aims to generate innovative microbiome therapeutics that address gastrointestinal conditions with unmet needs.
Patient Needs at the Heart of Product Development
The pathogen-fighting power of lactobacilli prompted clinical experts at the University Hospital in Malmö, Sweden, to collaborate with ImmuneBiotech in helping patients suffering from severe recurrent Clostridium difficile infections (CDI) and persistent irritable bowel syndrome (IBS). Extensive screening and refinement of the company's lactobacilli library yielded GutMagnific®, a novel composition which showed the potential to restore dysbiosis, improve intestinal permeability, and reduce gut inflammation in laboratory tests.
The promising results of the preclinical tests led to an investigator-initiated clinical study under hospital exemption, whereby patients showed clear and meaningful improvement. This success highlights the potential of ImmuneBiotech's precision probiotics to address unmet needs in gastrointestinal healthcare and improve the lives of patients coping with debilitating conditions.
An investigator-initiated clinical study was conducted in collaboration with the Karolinska Institute in Stockholm, Sweden to evaluate the impact of GutMagnific in treating patients with M (myalgic encephalomyelitis, also known as chronic fatigue syndrome (ME/CFS) or post-viral fatigue) and gastrointestinal/IBS symptoms. The results of this study are currently being prepared for publication.
ImmuneBiotech is actively exploring new products as adjunct therapies in several indications with unmet needs, including autoimmunity. Please contact us for more information and interest for collaboration.
The Management Team
ImmuneBiotech is founded on scientific innovation and curiosity with a mission to revolutionize health through the power of precision probiotics. Our organization is managed by a professional team with experience in drug development, immunology, probiotics, successful sales, and marketing. Our Board of Directors expands our capabilities with strategic business areas critical to our development and growth, including microbiome drug development, finance, legal and commercialization.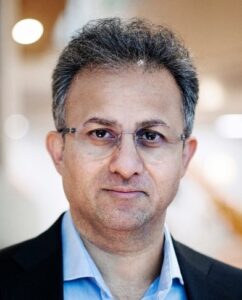 Chief Executive Officer, Chief Scientific Officer, Founder
Shahram has over two decades of research experience in autoimmunity, neuroinflammation, life-threatening gastrointestinal complications, and the Gut-Brain axis. He is an entrepreneur in the field of the microbiome, developing a new probiotic category called ImmuneBiotics™, inspired by his experiences in discovery research at pharma companies such as Pharmacia & Upjohn and Active Biotech.
He earned his Ph.D. in Immunology/Inflammation research from Lund University and completed his postdoctoral training at the Department of Surgery, Clinical Research Centre at University Hospital in Malmö, Sweden. Dr. Lavasani's research initially involved inflammatory diseases with a main focus on multiple sclerosis (MS) and gastrointestinal conditions, including sepsis and liver injury, to better understand immunological regulation. His research provided the first scientific evidence of intestinal inflammation and increased intestinal permeability in laboratory models with MS, followed by a clinical study confirming these findings in patients with MS and Sjögrens syndrome. He is an esteemed senior lecturer at Lund University and an international keynote speaker. He is also co-supervising a Ph.D. project at the Department of Clinical Sciences at Lund University focusing on women's health and the impact of microbiota in pregnancy and preeclampsia.
In recent years, he has been invited to collaborate with clinical experts at Karolinska Institute, Columbia University, and several private clinics for research and interventions in ME/CFS. Dr. Lavasani was awarded "Entrepreneur of the Year" at Medicon Village, Sweden (2018) and elected as a fellow at the Royal Society of Medicine in the UK (2022).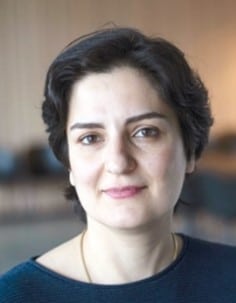 Research and Development Director
Mehrnaz holds a Ph.D. from Lund University in Immunology with a focus on MS and intestinal barrier function. She has a background in Medical Biotechnology and more than 20 years of experience in the field of microbiology, particularly probiotics. As a co-founder of ImmuneBiotech, Mehrnaz developed and validated the company´s exclusive lactobacilli library.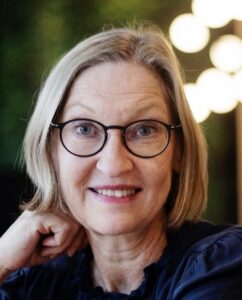 Chief Business Officer, Chief Operating Officer
A life-science professional with cross-discipline skills in science and business,. Karin is a proficient project manager, with broad expertise in the probiotic industry, strategic dealmaking and procurement. She received her Ph.D. in Biotechnology and a diploma in marketing management from University of Lund.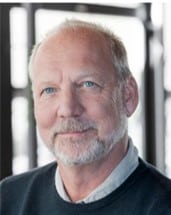 Gunnar held several positions as CFO, both in Sweden and abroad, and has been operating through his own consulting firm BioFinans AB for over 15 years. His current assignments include: CEO of BioFinans, CFO of Xintela and AcouSort. He has previously been CFO of Guard Therapeutics and Board member of Targinta.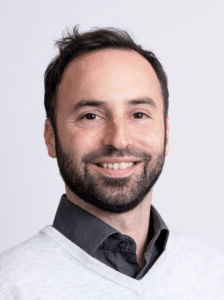 Sales and Marketing Manager
Francesco holds a Ph.D. from Lund University in Biomedicine and Neuroscience. With a strong drive to make things happen, Francesco has a multi-disciplinary background in marketing and neuroscience, specifically in the field of inflammatory conditions.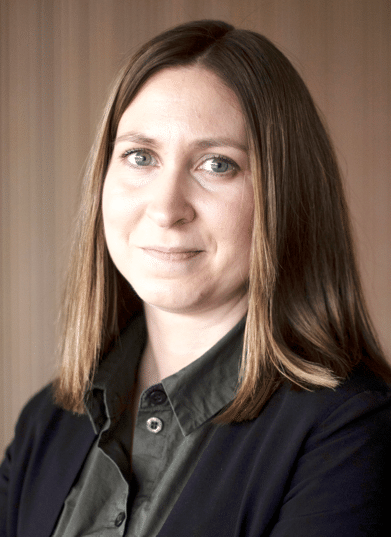 Sales & Logistics Coordinator
Mikaela brings extensive experience in sales and e-commerce, retail logistics and customer service.
Gregory Batcheller, LL.M., J.D.
Chairman of the Board since 2017
Gregory has an extensive experience in pharmaceuticals, biotech, and medtech with special practice areas including commercial law and international deal-making. His current assignments include: Chairman of the Board of Xintela, Targinta, CarryGenes Group, and Lundoch Diagnostics. He is also a Board member at CanImGuide and Immodulate Pharma. Previously, he was Chairman of the Board of Monocl, Abliva, Guard Therapeutics, and Saga Diagnostics.
Gregory Batcheller, LL.M., J.D.
Chief Executive Officer, Chief Scientific Officer, Founder
Joan has extensive financial sector expertise, including strategic decision-making, sales, marketing, and financing. Currently he is head of business banking at Sparbanken Syd, Sweden. Experiences of business and B2B marketing in several African countries.
Kristin Wannerberger, Ph.D.
Kristin currently is Director Alliance Management R&D at Ferring Pharmaceuticals, based in Switzerland. For the last 15 years she has been managing several collaborations in the field of the human microbiota/microbiome. She has 27 years of experience working in the pharmaceutical industry developing therapies in several areas and roles.
Kristin Wannerberger, Ph.D.
Since its founding, ImmuneBiotech has proudly been based at Medicon Village. Medicon Village is a research park that houses over 180 life science organizations in Lund, Sweden. Strategically located in the Medicon Valley spanning Sweden and Denmark, Medicon Village creates opportunities for diverse life science companies to innovate, grow, and improve health.
The campus is based on the Triple Helix concept, which derives its strength from a collaborative alliance of academic (Lund University), public (the Skåne Regional government), and industry leaders, as well as non-profit organizations and business associations.

At ImmuneBiotech, we collaborate with some of the world's leading scientific and medical institutions to conduct research and clinical trials. Our partners include prestigious institutions such as
We have also been granted support from a range of organizations, including
Our partnerships and industry experience enable us to drive innovation and deliver high-quality products that meet unmet needs of patients and healthcare professionals. We welcome opportunities to collaborate with partners who share our commitment to improving health through the power of probiotics.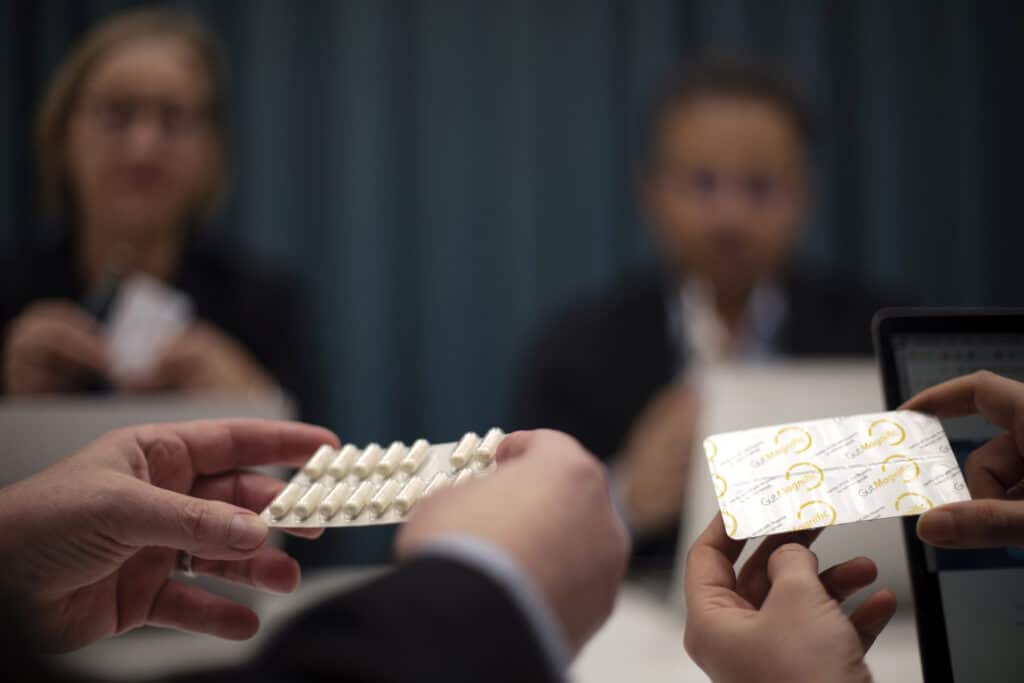 1. Reduce waste and energy use: ImmuneBiotech reduce its environmental impact by using energy-efficient equipment, reducing water consumption, and minimizing waste generation.
2. Source materials sustainably: ImmuneBiotech works to source materials from sustainable sources, such as suppliers that use environmentally-friendly practices and that prioritize social responsibility.
3. Develop sustainable products: ImmuneBiotech develops products that are sustainable and that have a positive impact on the health and environment.
4. Prioritize ethical business practices: ImmuneBiotech prioritizes ethical business practices that align with sustainability goals, such as transparency in supply chains, and reducing the environmental impact of transportation and shipping.
5. Educate and engage stakeholders: ImmuneBiotech raises awareness about sustainability issues and engage stakeholders, such as customers, employees, and investors, in sustainability initiatives. This includes hosting educational events, supporting community sustainability programs, and incorporating sustainability into the company's mission and values.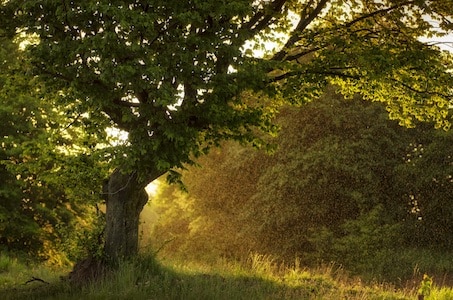 We are committed to developing probiotics that are effective and sustainable.
We believe that our product should improve the health of people and be good for our planet.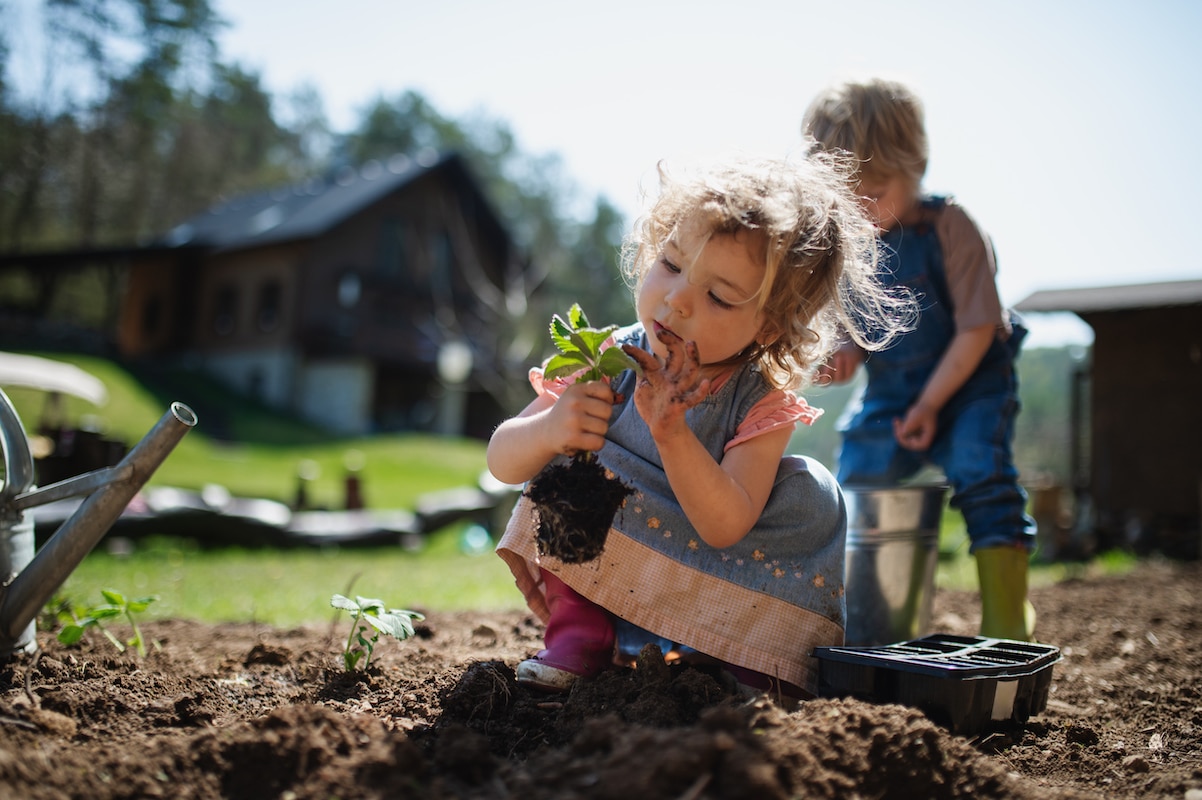 Our commitment to the people
At ImmuneBiotech, our mission is to revolutionize health through the power of precision probiotics. We are committed to creating products that promote a healthy lifestyle while also having a positive impact on both individuals and the planet. Through our dedication to integrity, quality, and scientific research, our precision probiotics are designed to make a difference in the lives of people all around the world.
Dedicated to making a positive impact
Probiotics are known to offer a wide range of health benefits, including supporting the immune system, improving digestion, and influencing our brain through the gut-brain axis.
At ImmuneBiotech, we aim to be a leader in probiotic innovation and sustainability. Our vision is to continuously improve our eco-friendly and socially responsible business practices, ensuring a positive impact for all. This unwavering commitment drives us to improve the health of our customers and of the planet.
To achieve our sustainability goals, we are dedicated to using eco-friendly packaging materials and reducing the environmental impact of our manufacturing process. We are also working to minimize waste and pollution in our manufacturing process by implementing recycling and composting programs. Furthermore, we ensure that our facilities are powered only by clean energy sources.